Welcome to Parkview Junior Academy

Parkview has been in existence for over 100 years providing a Christian education to the children of its constituent churches and to the community. It is our goal to provide an education that is balanced to meet individual physical, social/emotional, academic, and spiritual needs. We consider it our duty, in cooperation with parents, to develop students who are responsible and respectful, and who make strong and positive contributions to society. 

We look forward to meeting you, and should we have the opportunity, serving your young person.
  
If you are interested in receiving more information about our school, please Contact Us.
---
Parkview and COVID-19
View our (updated) proposed guidelines for reopening on August 19th here! Please note that this is a draft and is subject to change and approval by the state.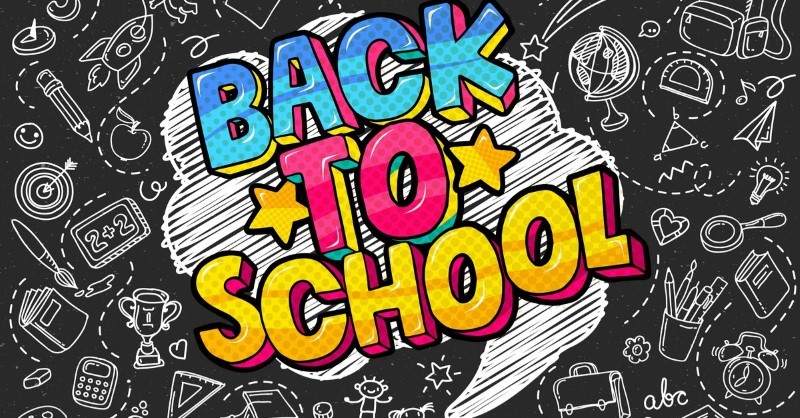 ---
COVID Can't Defeat Our Nature Center
COVID-19 interfered with a LOT of things, including our annual Color Run and PJA workbee.  Last year a delightful group of happy parents and students worked together to spiff up our Nature Center.  Without that help and with no one being at the school for so long, hope waned with regard to getting this special place in order.  And yet, after being locked up inside for so long, the Nature Center felt more essential than ever.  Along came Mrs. King who planted flowers in the arbor pots and vegetables in our raised bed garden and with that, hope sprang up like seedlings!  Mrs. King helped Mrs. Kaiser clean out the fish and frog habitat (and miracle of miracles, the fish survived the winter!) and Mr. and Mrs. Kaiser set up a butterfly house which will be used by Mrs. Kaiser's class upon returning in the fall. Mrs. Hayes straightened up the sandbox play area, our honeybees are doing well, and with a few other details, the Nature Center has come alive.  Volunteers are always needed  to help with weeding and making occasional repairs.  Let Mrs. Kaiser know if you have any time.  Mrs. Kaiser is looking for fields of milkweed plants where her class can collect and raise monarch butterfly caterpillars.  If you are aware of any, please do tell!
​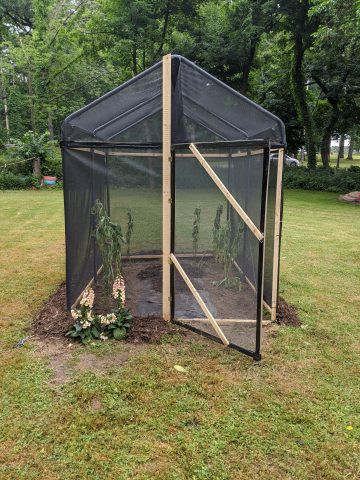 ​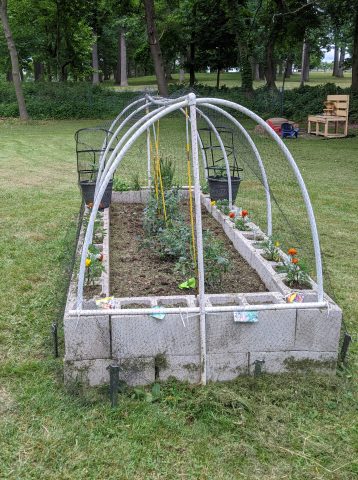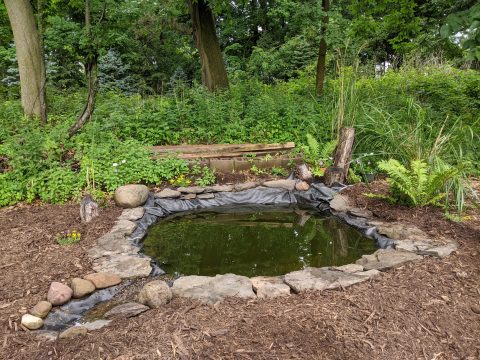 ---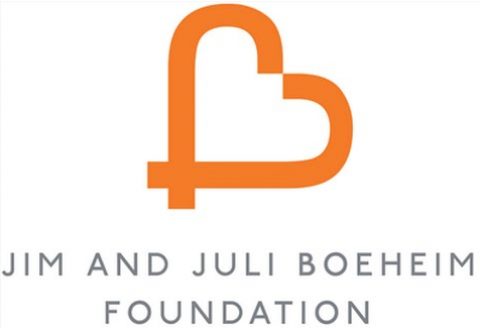 Boeheim Awards Grant 6th Consecutive Year!
Parkview is again honored to receive a $5,000 grant from the Jim and Juli Boeheim Foundation.  The Boeheim's are longtime supporters of various charities in the Central New York area and one of the few that support church affiliated schools.  This year's funds have been designated by the Foundation to support the development of our pre-K program.  We are deeply appreciative of these funds. 
---
Enrolling NOW!
We have been missing our students incredibly and are hopeful we will be able to return to the classroom together this fall. Call us today to find out more about our school and ask about our Pre-K program!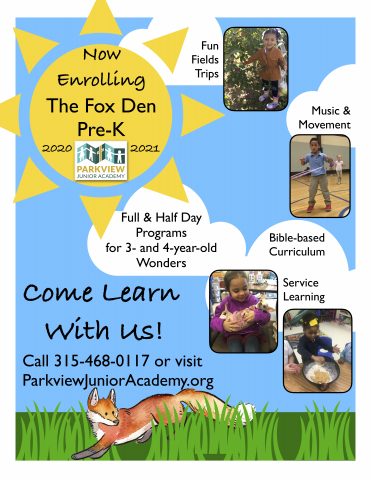 ---
Parkview's New Teacher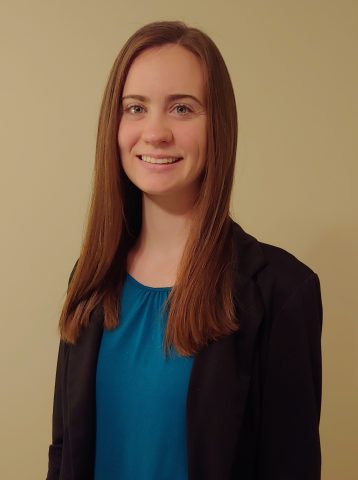 We are excited to be returning to four teachers for the coming school year and our new teacher has arrived.  Mrs. Alisha Anderson and her husband are getting settled in and we have met with her twice at the school. The decision has been made for Mrs. Hayford to teach fifth and sixth grades and Mrs. Anderson to teach seventh and eighth.  Mrs. Anderson was flexible about her preference of grades, but she has a minor in math and loves teaching higher grades in this area,  which makes her a good choice for the upper grades. We look forward to the day when we can introduce Mrs. Anderson to parents and students face to face.
---
Parkview is a Box Tops school
Click on the image below to see how you can help us raise money for our school!

Box Tops for Education™ is a school earnings program that helps schools earn cash to buy the things they need. NEW--no more clipping! Download the Box Tops app and scan your receipt. The school's earnings will be updated in real time and extra bonus offers are available through the app. When students, families, schools and communities work together to collect Box Tops, the money adds up fast.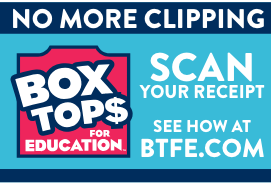 Click HERE for a Box Tops for Education Products List