Welcome to Parkview Junior Academy

Parkview has been in existence for over 100 years providing a Christian education to the children of its constituent churches and to the community.   It is our goal to provide an education that is balanced to meet individual physical, social/emotional, academic, and spiritual needs. We consider it our duty, in cooperation with parents, to develop students who are responsible and respectful, and who make strong and positive contributions to society. 

We look forward to meeting you, and should we have the opportunity, serving your young person.
  
If you are interested in receiving more information about our school click on Contact Us.
Citrus Fruit Fundraiser
Our annual CITRUS FRUIT FUNDRAISER is live and we are collecting orders until Wednesday, November 28th. This is a delicious, healthy way to support Parkview Junior Academy. Please see details on the varieties available and how to place an order on the form below.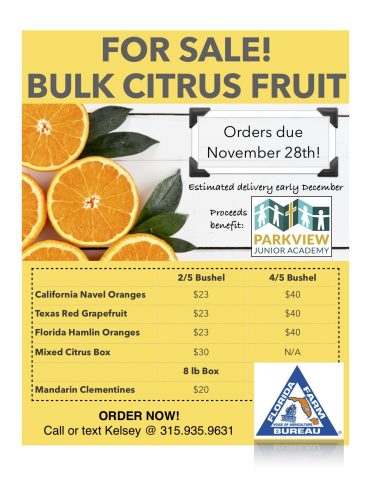 ---
Student Writing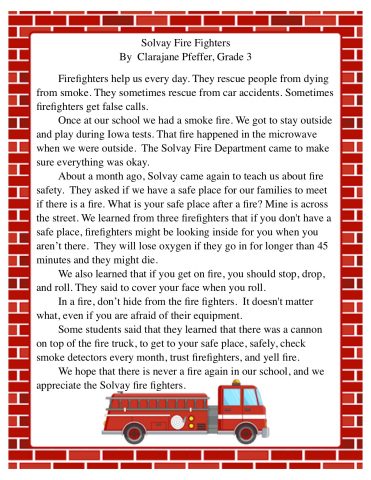 ---
Bring Your Bible to School Day
Students participated in an all-school assembly on Thursday morning, October 4, also known as "Bring Your Bible to School Day." Although bringing a Bible to school is not unusual for our students, we wanted to bring awareness that there are Christians attending schools where their faith may not be supported and it may take great courage to stand up for their belief in the Bible.
Agape, Then, Theedar, Jessica, Kayla and Aline from Mrs. Hayford's class started off our worship by sharing the significance of the day and performing a skit they wrote. The skit showed what a school day might be like for a Christian attending a public school.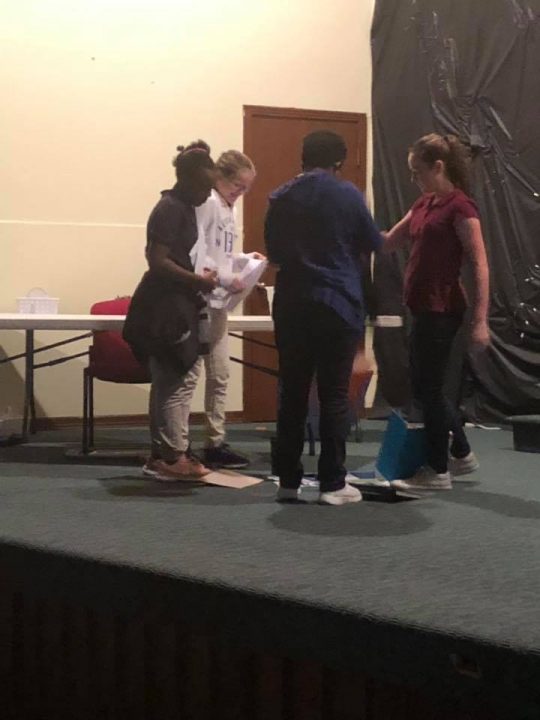 Students also heard testimonies from others who have been impacted by this day. Ms. Park's and Mrs. Kaiser's class recited scripture passages they have been learning from Deuteronomy 7:9 and Psalm 23:1-4.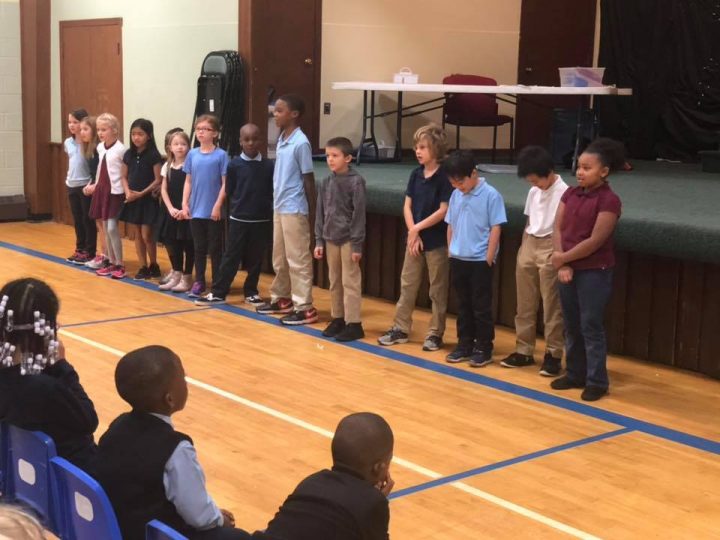 We closed our worship by gathering at the flagpole to pray for past students of Parkview who are no longer attending a Christian school.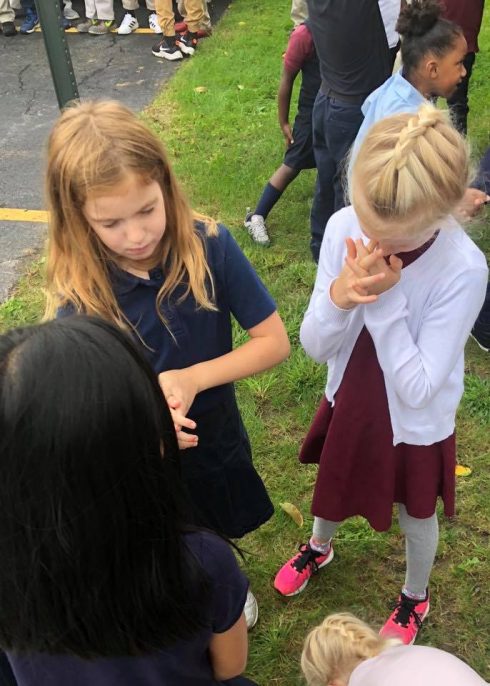 It was a blessing to see our students ACTIVELY involved in worship. Thank you to all our student leaders.
---
Support Parkview Effortlessly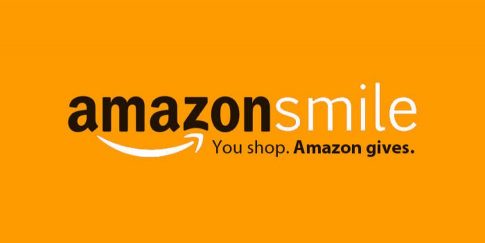 If you are an Amazon user simply switch to smile.amazon.com whenever placing an order.  Your experience will be exactly the same, but Amazon will donate a percentage of your purchase price to Parkview.  Simply indicate Parkview as the charity of your choice.
---
Parkview is a Box Tops school!
Click on the image below to see how you can help us raise money for our school!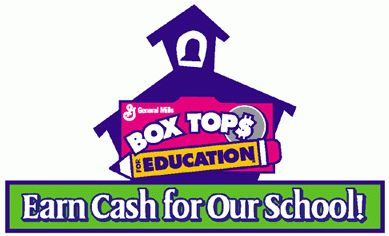 Box Tops for Education™ is a school earnings program that helps schools earn cash to buy the things they need. Box Tops are each worth 10¢ for schools and are found on hundreds of products. When students, families, schools and communities work together to collect Box Tops, the money adds up fast. Please look for Box Tops on the products you buy at the grocery store. You can clip, save, and drop them off at Parkview in the designated box located next to the fish aquarium. Pick up a collection sheet to make the process more fun, download the Box Tops Bonus app, or sign up to be a supporter at www.BTFE.com and receive exclusive coupons for joining! Money earned from the Box Tops will be used to help fund Family Ties events for this year and any excess will go towards classroom expenses.
Click HERE for a Box Tops for Education Products List