Welcome to Parkview Junior Academy

Parkview has been in existence for over 100 years providing a Christian education to the children of its constituent churches and to the community. It is our goal to provide an education that is balanced to meet individual physical, social/emotional, academic, and spiritual needs. We consider it our duty, in cooperation with parents, to develop students who are responsible and respectful, and who make strong and positive contributions to society. 

We look forward to meeting you, and should we have the opportunity, serving your young person.
  
If you are interested in receiving more information about our school, please Contact Us.
---
Students Lead Worship Service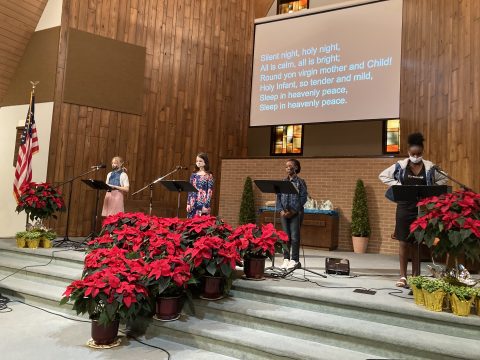 On Sabbath, December 11, our students led the worship service at Westvale SDA Church. Some performances were pre-recorded to minimize crowds due to COVID. Pre-K/Kindergarten and 7th-9th grade students performed pieces on their handbells, grades 5 & 6 played chimes and grades 1-3 shared a vocal selection. We are so proud of the talents and leadership abilities we see in all our students and pray those who attended and watched online were blessed. A recording of the service can be found on the Westvale SDA Church YouTube page.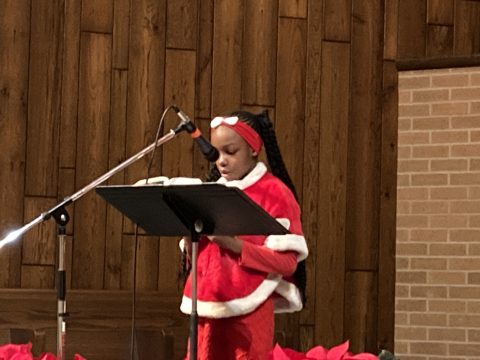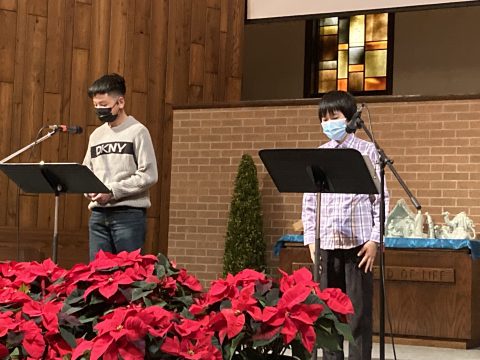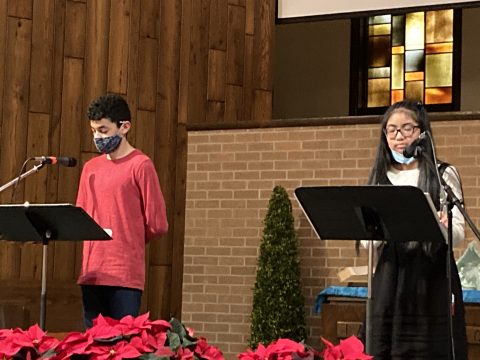 ---
A Hi-5 for Mrs. Kaiser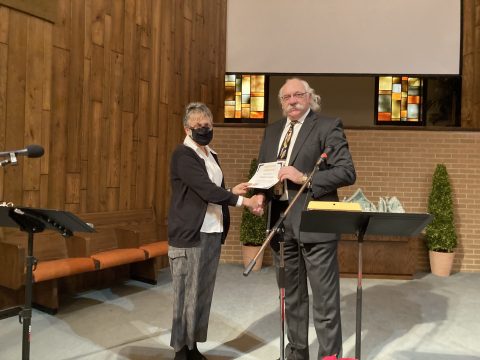 Mrs. Kim Kaiser, teacher and principal, was presented at Parkview Sabbath with an award from the ministry Hi-5 4 Teachers. Mr. Fred Burghardt, NY Conference Education Superintendent, presented the award from the Orlando, FL based ministry which aims to affirm and encourage teachers in tangible ways. With the award, Mrs. Kaiser will receive $500. The first $250 is to be spent on classroom supplies and the remaining $250 may be used personally. If you know Mrs. Kaiser, you know how well-deserved this recognition is. Congratulations to our beloved principal!
---
Ninth Graders Create Orienteering Course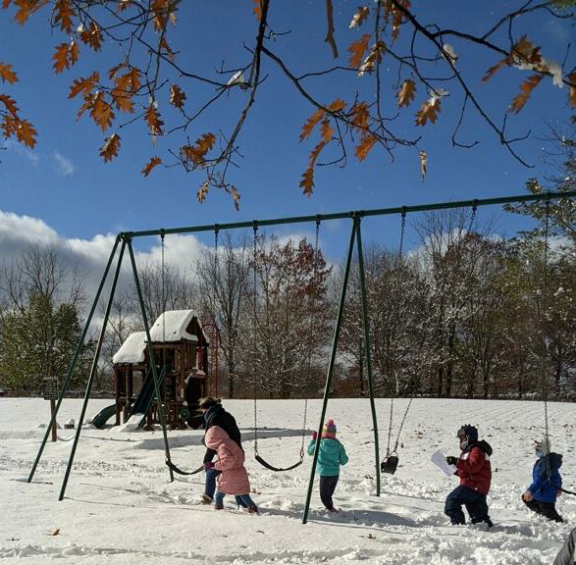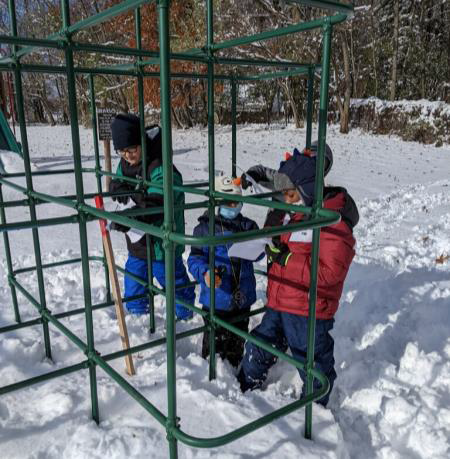 The 9th-grade students this year are doing a service learning program. Service learning is where we do activities for the community in which it'll educate us and help others. We are quite excited to be doing an outside activity where we create an orienteering course for the students in Mrs. Kaiser's class. We have placed eight stakes outside for this activity. Mrs. Kaiser's class will be finding all eight by the clues that we will be giving out. We will be giving out maps and other information, such as how many paces they will have to take to find the stakes using a compass. Mrs. Kaiser's class began learning these skills two weeks ago on a field trip to Highland Forest. We hope the students enjoy this orienteering course. We had fun designing this course.
~Written by Lay, 9th Grade
---
2019-2020 Virtual Open House
COVID prevented us from having an in-person open house this year. Instead, our staff and students have put together a virtual open house to share our school with you.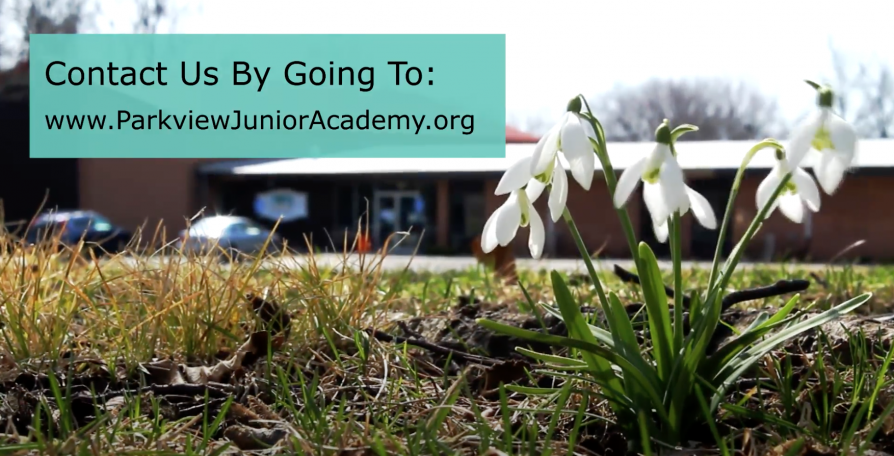 God continues to pour out His blessings on Parkview and we are beyond grateful for this school, our staff, and the families who share their children with us. We consider it a privilege to have each one in our classrooms.
---
Parkview Grad Writes for CNN
Congratulations to Eden Strachan, class of 2013, on her recent publication for CNN. Read her article by clicking here: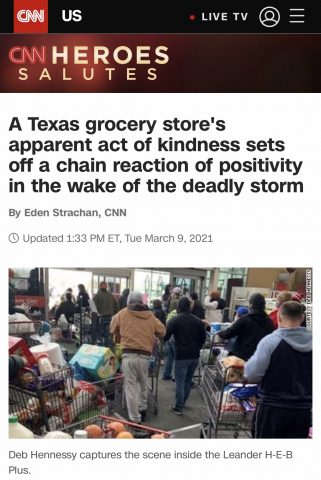 ---
---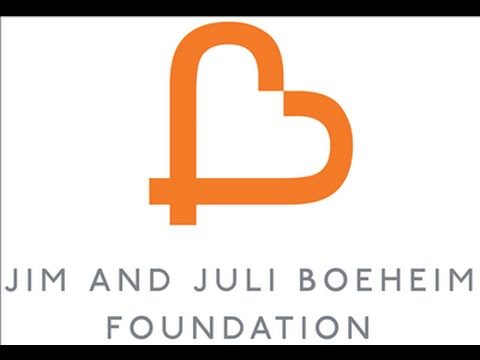 Boeheim Awards Grant 6th Consecutive Year!
Parkview is again honored to receive a $5,000 grant from the Jim and Juli Boeheim Foundation.  The Boeheim's are longtime supporters of various charities in the Central New York area and one of the few that support church affiliated schools.  This year's funds have been designated by the Foundation to support the development of our Pre-K program.  We are deeply appreciative of these funds. 
---
Parkview is a Box Tops school
Click on the image below to see how you can help us raise money for our school!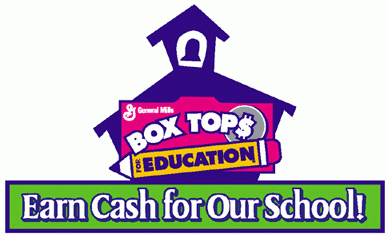 Box Tops for Education™ is a school earnings program that helps schools earn cash to buy the things they need. NEW--no more clipping! Download the Box Tops app and scan your receipt. The school's earnings will be updated in real time and extra bonus offers are available through the app. When students, families, schools and communities work together to collect Box Tops, the money adds up fast.
Click HERE for a Box Tops for Education Products List