About Us
The Home and School committee at Parkview Junior Academy serves to strengthen the relationship between our school and its families. We do this through planning various social events and having fun with fundraising. Funds raised this past year largely funded our landscaping project. We felt it was a priority to replace our uneven and cracked sidewalk to keep our students, staff and guests safe and also wanted to update the bushes around the school to present our best for God. Take a look at the pictures below to see the project in its various phases. 

We look forward to interacting with our students and their families this year! Check out our calendar of events below to see what's coming up.
​
​​Old, overgrown bushes were removed.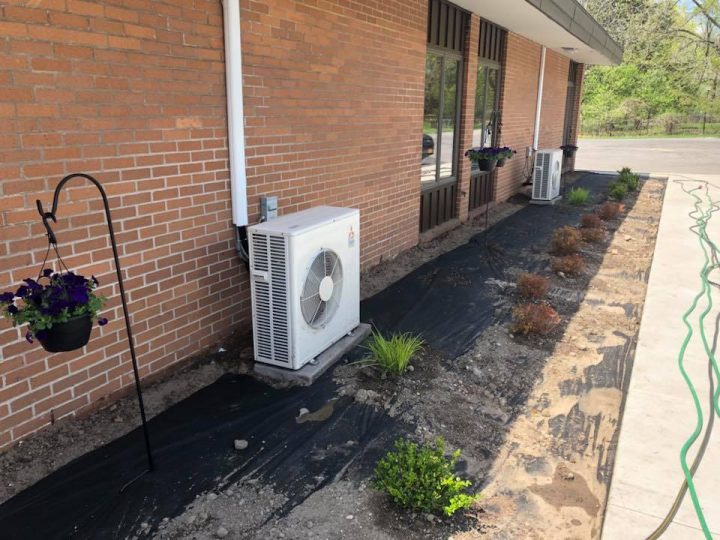 ​New plants installed and ready for rocks to be shoveled.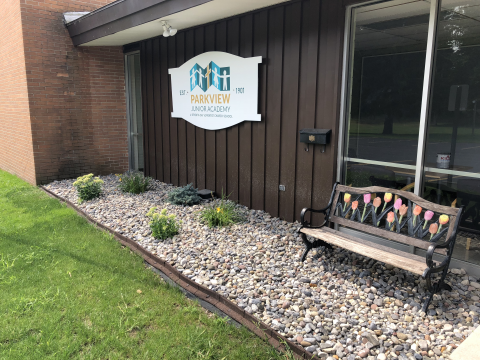 Clean, simple landscaping welcomes all to Parkview!
​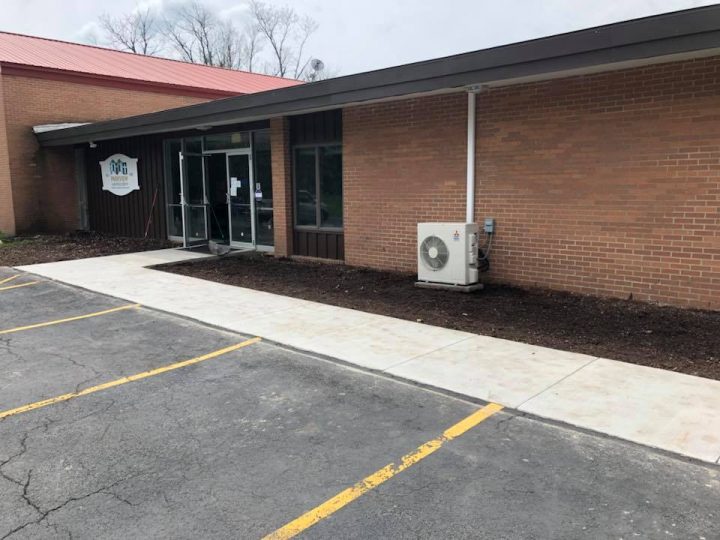 ​​New concrete sidewalk is finished!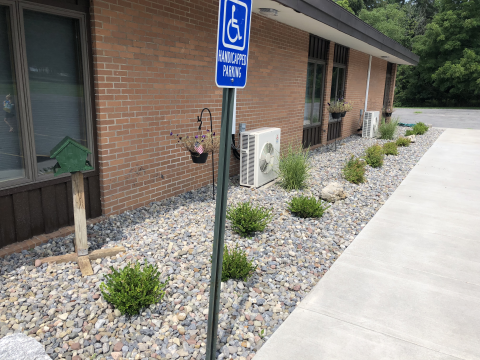 Beautiful plants and rock installed.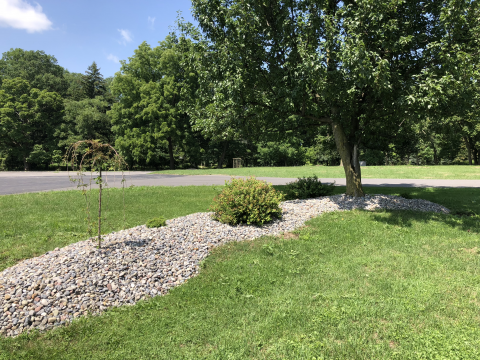 A weeping cherry tree and a few new plants were added in the bed across from the main entrance.
Thank you to Kevin Peck, Marcellus Nursery, Mr. Burghardt and students, Larry Hayes, Brian Pitcher, Nathan Hamm, Jerry Hamm and Al Kaiser!
---
Upcoming Events

International Food Festival: Saturday, February 9 @ 6:30-8:30pm
We are so thankful God gave us diversity and we certainly have much to celebrate in our school and church community. Cultures from around the world come together to provide you an opportunity to sample yummy food all night long. Admission details to come!

Color Dash: Sunday, April 7 @ 10am
Come MOVE your body and walk or run 3K with our staff and students at our Color Dash! We will complete three laps around Burnet Park while being blasted with non-toxic, food-grade color dust--so come ready to get MESSY! Registration details to come! 

Rummage Sale: Sunday, May 5 @ 9am-3pm
Experience our large, indoor sale--rain or shine! Featuring items big and small from furniture and sporting equipment to household appliances and baby/kid items. The proceeds of this sale benefit Parkview Junior Academy's Home & School.
---
PARKVIEW COLOR DASH A HUGE SUCCESS IN 2018!
Through student fundraising, community sponsors and donations and individual registrations we raised over $10,500 this year. We are in awe of God's amazing blessings and His great love for our school. Look how much fun we had!

​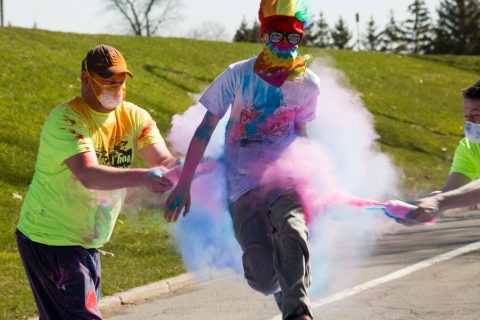 ​​
​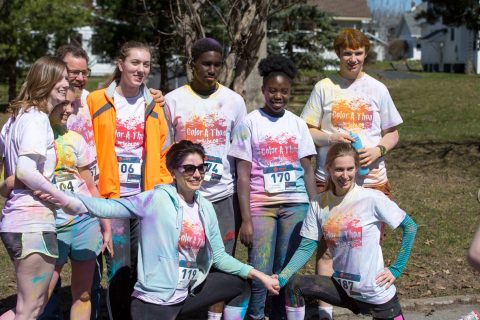 ​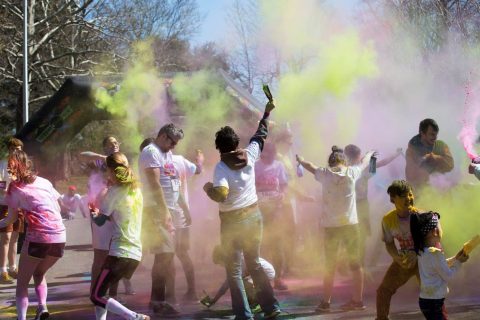 Parkview Junior Academy says "THANK YOU" to our business sponsors!

"Fun Run" Sponsor Level--$100

"3K" Sponsor Level--$250
Blue Collar Doggie Daycare


Presenting Sponsor--$2500
W2LS Corp
 
---
Photo Gallery

Color Dash Fundraising Celebration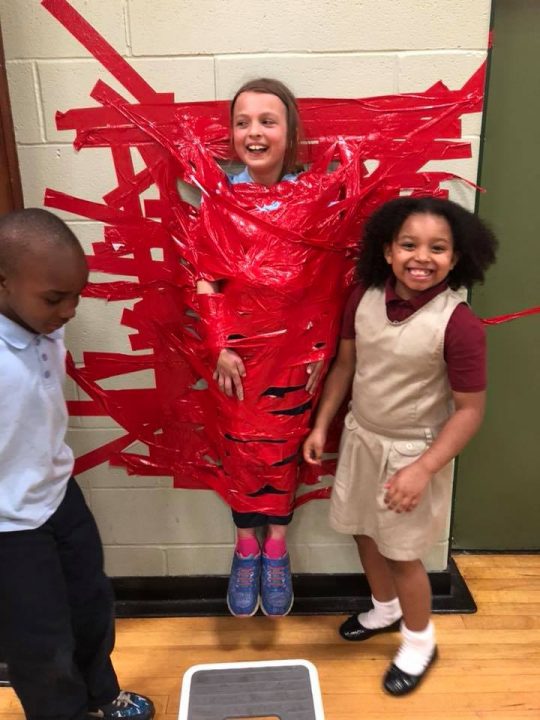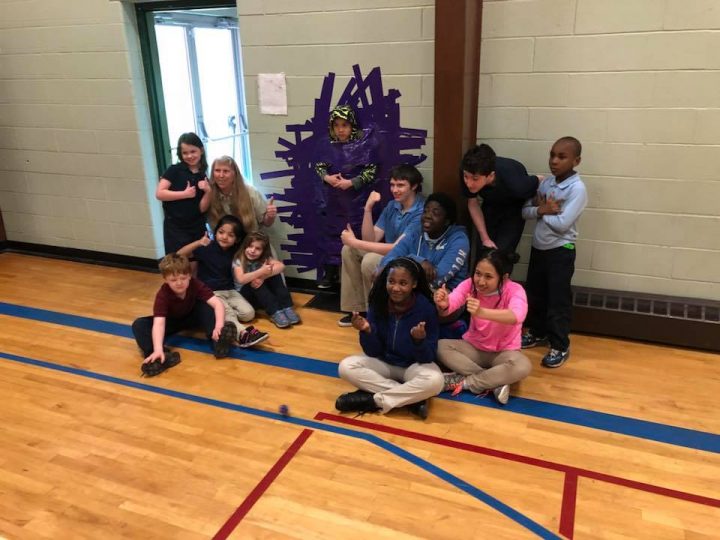 Students worked together to duct tape a few of their friends to the wall. They were successful and had lots of fun!
2018 International Food Festival