About Us
The Home and School committee at Parkview Junior Academy serves to strengthen the relationship between our school and its families. We do this through planning various social events and having fun with fundraising. Home and School also looks for opportunities to enrich the experience of our students while at school. See some of what has been going on recently at our school.
Welcome Back Bonfire & Worship
At the beginning of the school year we welcomed back our families with a bonfire and worship in the school's back yard. We roasted marshmallows, sang fun campfire songs and worshipped with Pastor Jochy Jamel. We lit sparklers to welcome the sunset and Sabbath hours before heading home.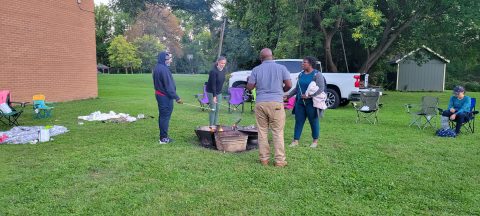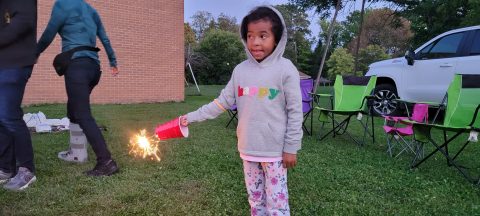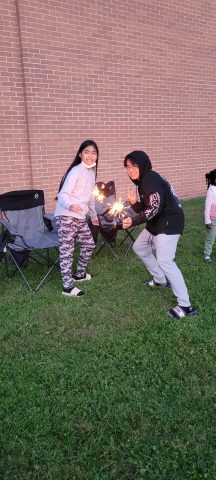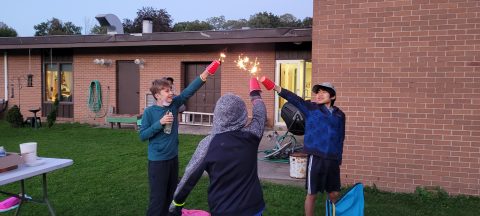 Color Run 2023
We were excited to return the Parkview Color Run to Burnet Park this year. Our students, their families, and guests from the community gathered under sunny skies to walk and run three loops around the park while being doused with color dust.  We thank our volunteers, donors and sponsors for making the day such a success. Our fundraising totals reached $9,500...exceeding our goals in a spectacular way! The proceeds will benefit our school's expansion project. After the festivities, we enjoyed a lunch and joined efforts to get some projects done around the school.
We Thank Our Sponsors
In-kind Donations
*Wegmans--$100 gift card
*Syracuse Crunch--4-pk of tickets
Bronze--$100+
*Hser Htoo
*Brian Wiehn
*Dana Wood
*Dorcas Idowu
*Fred Parker
*Jennifer Hess
*Deidra Walker
*Larry & Denise Hayes
*Thomas & Lori McAleer
*Stuart & Lesia Bauer
*Renee Halbritter
*Jessalyn Farruggio
*Timothy Boundy
*Kevin & Cindy Peck
*Alfa Construction, Inc.
*Graham Wood
*Brent & Elyse Lambeth Family
*Myint Htun
*Karen Halbritter
*Edwin Rivera & Edna Matos
*Lawanda Walker
*Roberto & Maribel Alvarez
*Jerry Hamm
*Lynee Hamm, LMT / Willow River Therapeutic Massage
*Gideon Bleh Say
*Dennis Steele
*Sharon King
*Joan Payne
*Richard Doolittle
*Mark Chamberlain
*Mary Fleming
*Sabrina Boyanski
*Say Wah
Silver--$250+
*James & Jenny DeLong

Gold--500+
*Mike & Lynn Ortel
*Crucible Health
International Food Festival
Hearts and bellies were happy to gather again for our International Food Festival this November. Over 20 countries and cultures represented their native heritage by cooking an authentic dish to share. We love the diversity found in our school and church communities.