Nature Center
As Christians, we honor God as Creator and learn more about His character and love for us when we spend time in nature. In addition to deepening our relationship with God, we recognize the value of learning in nature to a child's overall growth and well-being. This led to a vision for creating a nature center on our 4-acre campus.
The amount of time children spend outdoors has dramatically declined which can create a fear of nature rather than an appreciation or sense of caring or enjoyment. Beyond that, children who spend increasingly more time indoors miss out on many benefits such as developing a sense of wonder, strengthening mathematical and visual-spatial skills, and growing their imagination as they explore different textures, shapes and natural materials.
We are proud to offer a space on our school campus where children can learn and grow in different ways. Our nature center helps inspire a love for the outdoors and provides a place where our students can connect with God.
Recent Updates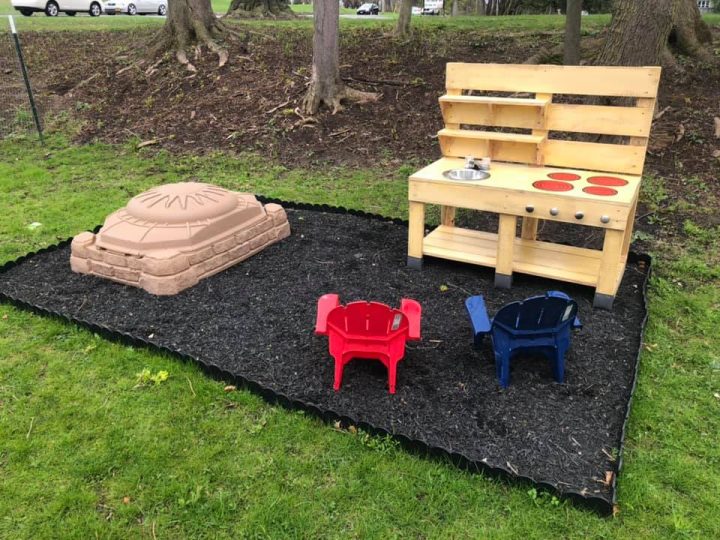 An outdoor play kitchen and sandbox for our younger learners.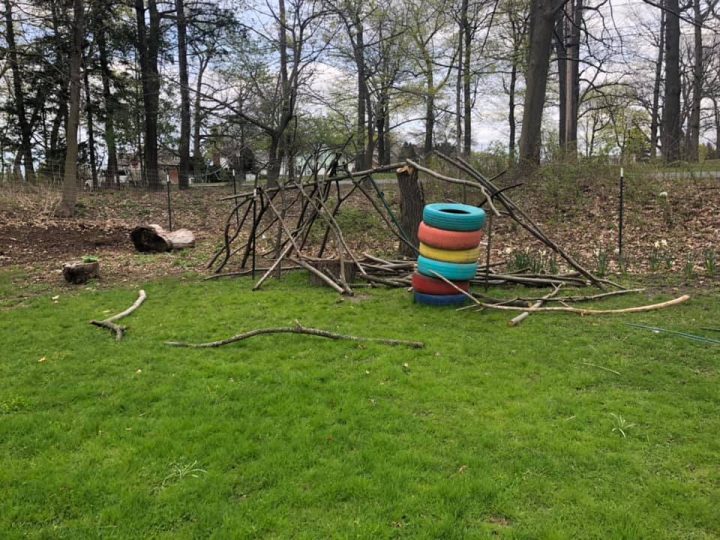 A fort area where students can build and create.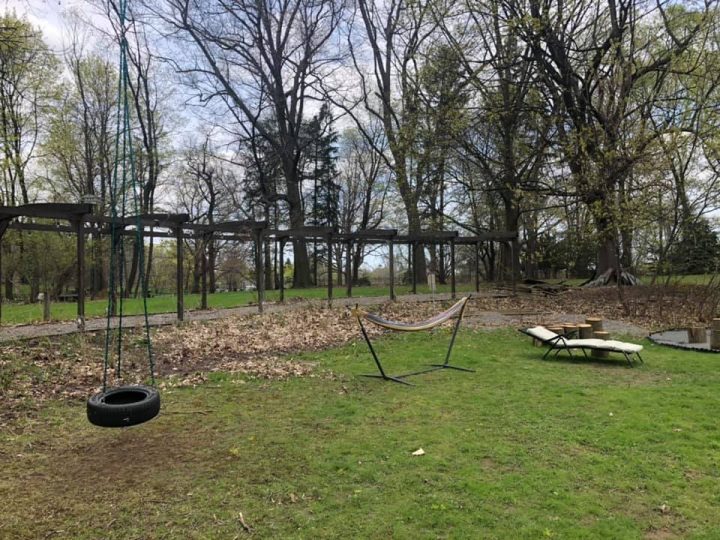 A fun tire swing, hammock and lounge chair.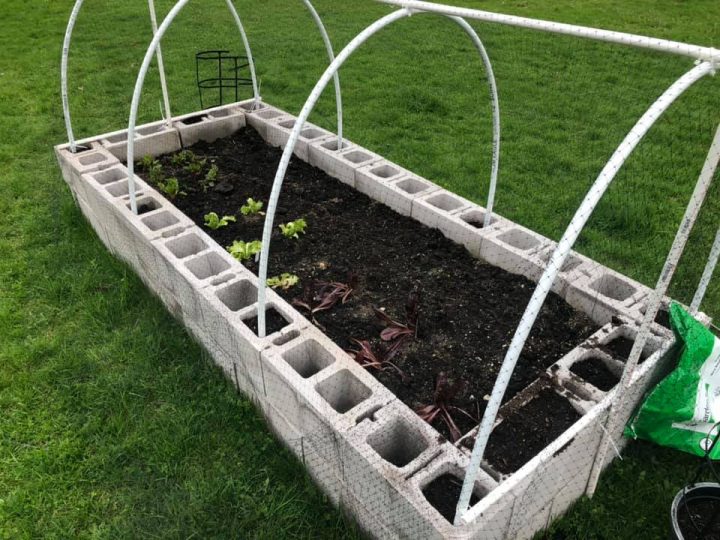 Our raised bed with lettuces growing.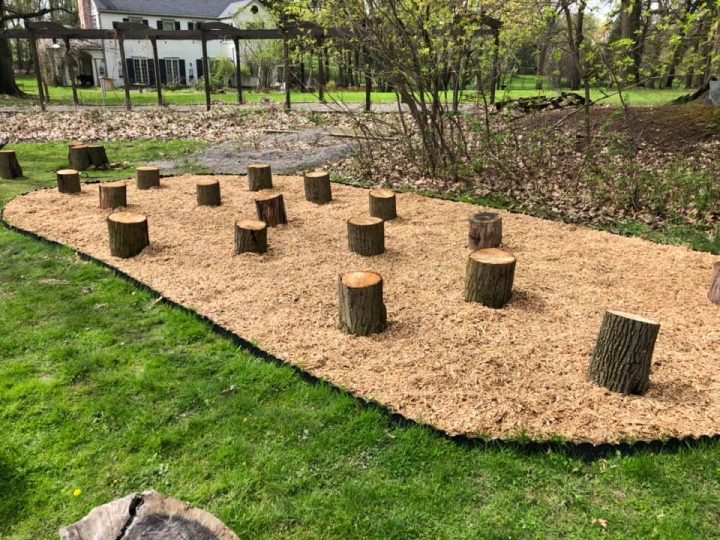 Relocated meeting area for discussions and journaling.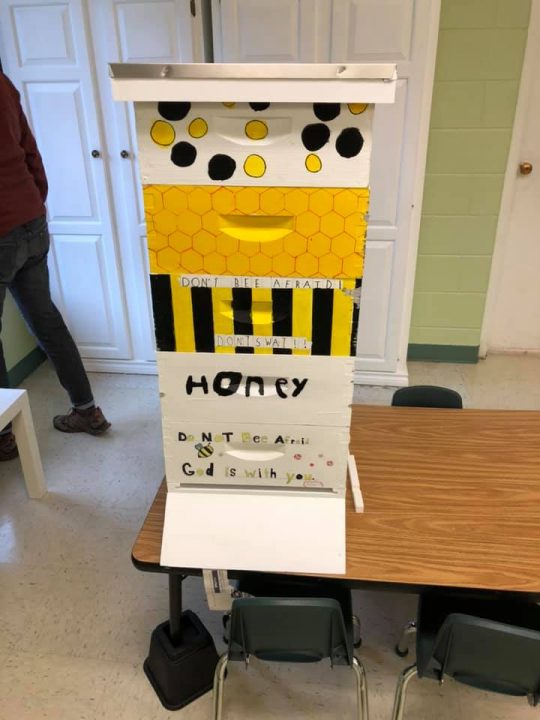 Grades 2-4 have completed the construction of their beehive. Honey bees should be arriving before the school year is out and the hive will be installed at the back edge of the school property.
Other features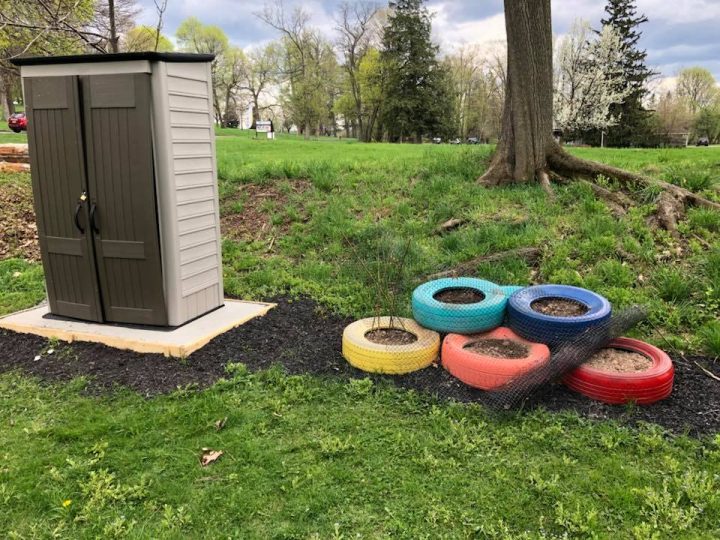 A storage shed keeps our tools and equipment dry and safe. Brightly colored tires provide a place for planting.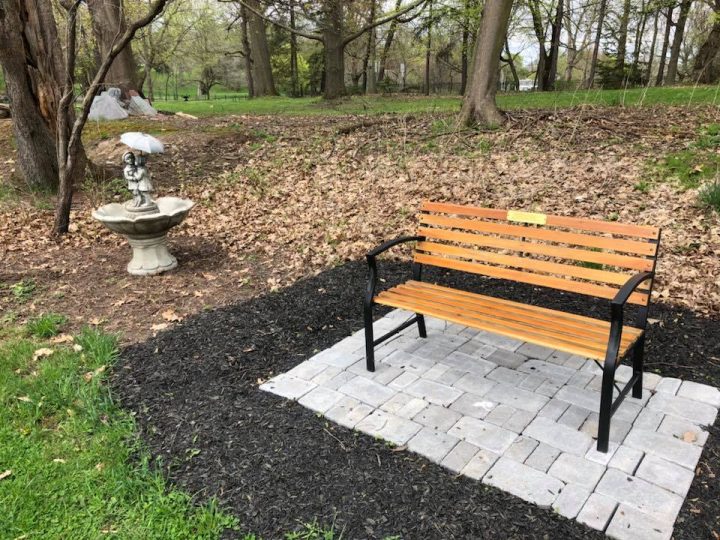 A memorial bench and birdbath for Paul and Louise Hafner--lovers of nature and faithful supporters of Christian education at Parkview Junior Academy.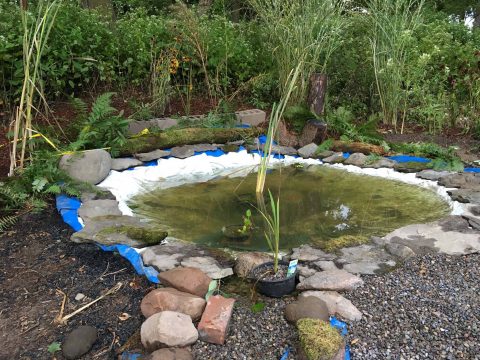 The frog habitat is a fun place to explore. A variety of plants surround the area and a butterfly garden will be added soon.