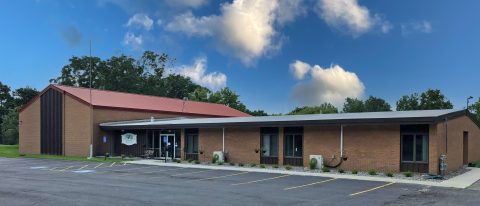 Parkview Junior Academy has been providing quality, Christian education for over 120 years. The recent research of the CognitiveGenesis study found that:
In all grades, in schools of all sizes, students in Adventist schools outperformed the national average in all subjects.
Our enrollment is growing year after year. We currently serve over 60 students in our PreK-9 grade school, providing a low teacher to student ratio and more individualized instruction. We are conveniently located in Syracuse and have a rural atmosphere with over 4 acres of land surrounding the school. (Learn more about how we incorporate nature into our learning here.)
Parkview Junior Academy is sponsored by the Seventh-day Adventist Church, welcoming students from all faith backgrounds. All instruction is grounded in the Bible and a relationship with Jesus is modeled and encouraged from the beginning to the end of the school day. (What Seventh-day Adventists Believe)
Our student body is very diverse, representing many different cultures and socioeconomic backgrounds. We are pleased to celebrate our diversity, acknowledging that we have all been "fearfully and wonderfully made" by our Creator (Psalm 139:14).
We rely on the volunteerism of our parents/guardians and church community to strengthen the ministry at Parkview Junior Academy. Come join our family—contact us today!